Decount serves our users with the values of productivity,
customizability, and un-intrusiveness. Integrating unique
productivity tools with a seamless modern design, we are
proud to present the first online life-management service
that is designed for students by students.
Countdown
 Your schedule, in one glance.
Know how much time if left in class, down to the second.
Find out what's up next, and plan your free time ahead.
The countdown is updated when there are modified schedules.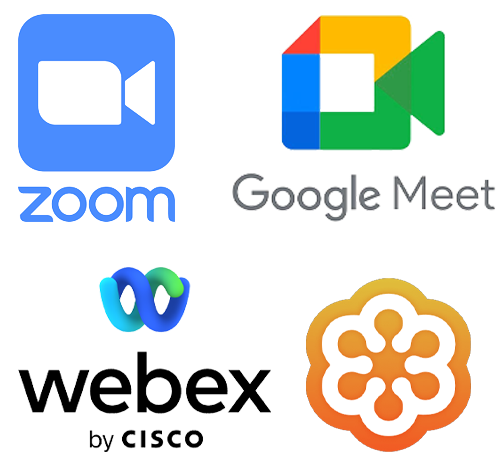 Virtual Ready.
The days of frantic inbox searching are over. Press "Join" to enter your virtual session.
Widgets
Say goodbye to information overload.
Intelligent Widgets show students.
Menus
Decount supports all kinds of dining systems from the biggest boarding school catering providers all the way to in-house local dining teams. It intelligently weeds out side menus to show only the main dishes.
Weather
View essential weather data right on Decount, with hourly forecasts for the day for your school. Easily switch between Celsius and Fahrenheit.
To-do
Jot down your thoughts on a simple, yet trusty to-do list that syncs magically to all your devices.
Task Chart
Productivity like none other.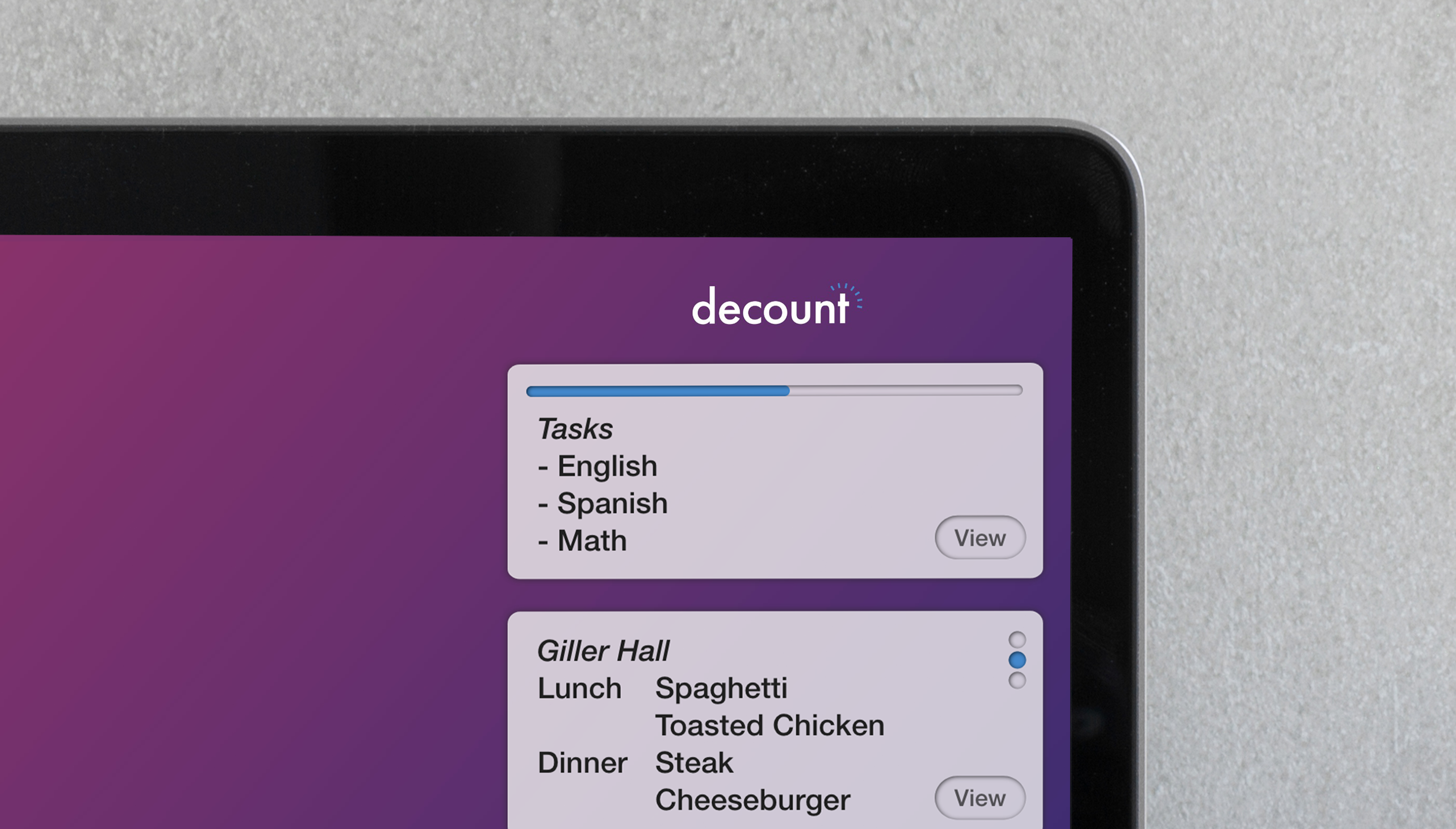 With a hint of intelligence.
Task Charts integrate with Intelligent Widgets to quickly show you the tasks that you need to complete on a neat progress bar.
Task management on autopilot.
Connect with your school's preferred platforms for homework to load them automatically into Task Chart.

Administrator
Get time-sensitive information delivered to where students are.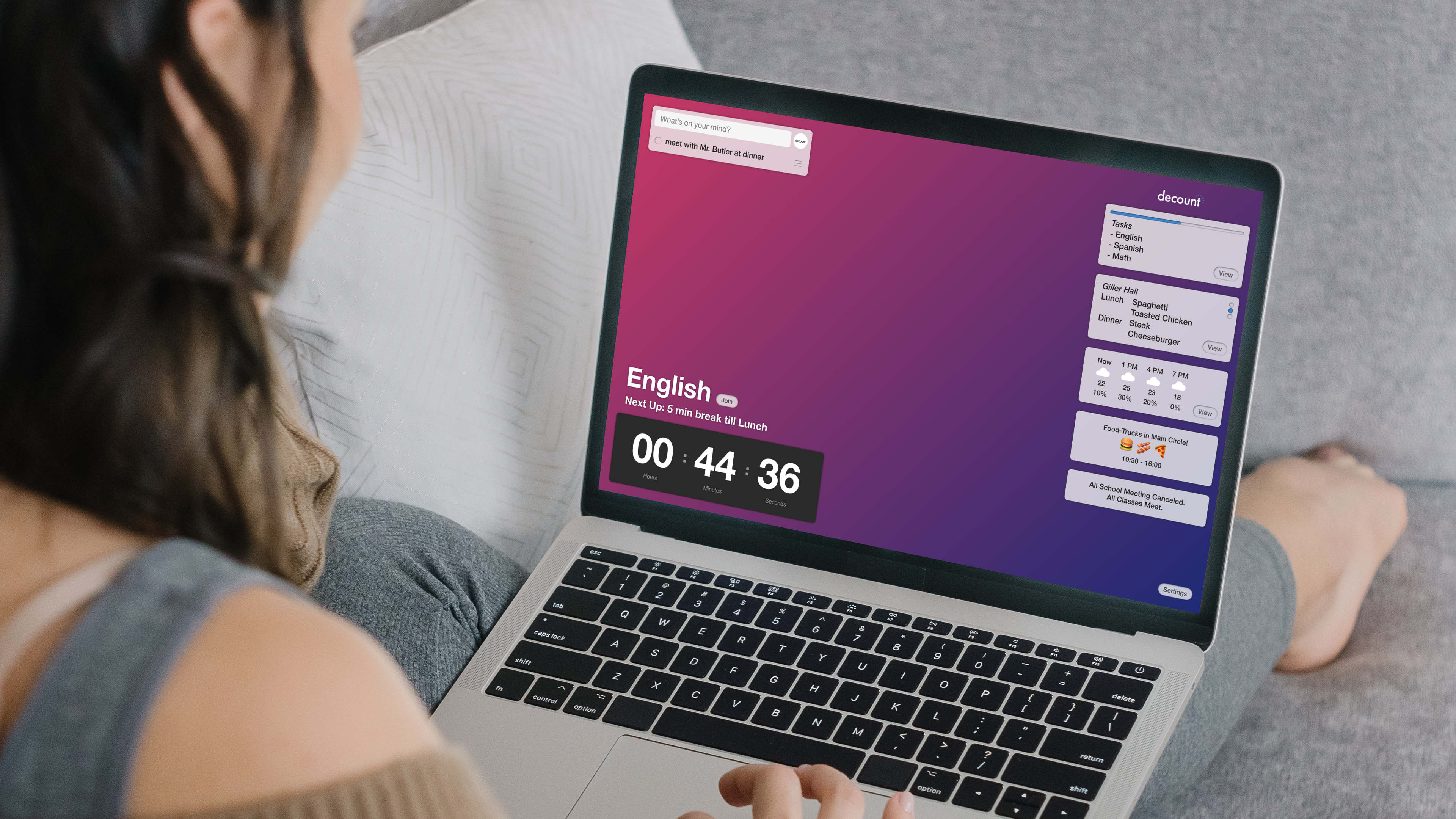 Announcements that students actually read.
Coupons, spams, and other emails clog up inboxes, making it easy for your announcement to get buried. With Decount, announcements get delivered into a clutter-free interface for maximum readibility.
Reach everyone, even when they're offline.
In case they miss the announcements on the intelligent widgets, Decount will also send a notification to all devices if you choose to do so.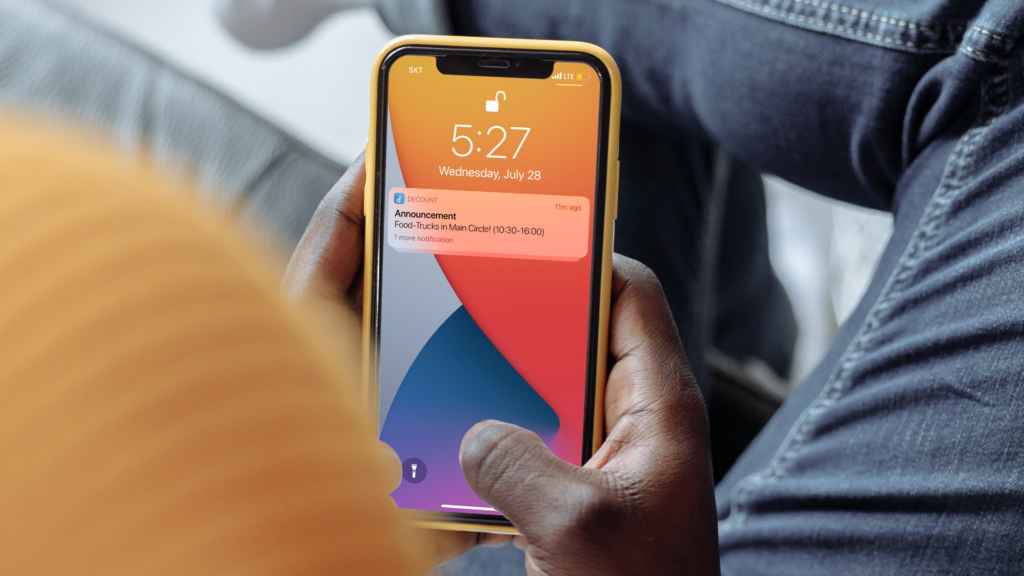 Modified schedules? Not a problem. Simply create new modified schedules using familiar tools like Google Calendar, and Decount will automatically import them.
Decount helps schools eliminate scheduling friction, as students will be able to go on with their day with zero changes on their end.
Learn more about how Decount can transform student life at your school.
(Your students will thank you!)